Activities & Recreation
White Pass Ski Area has recently expanded! Click here for details!
There's so much to do in this recreational paradise! Hiking, climbing, fishing, river exploring, swimming, skiing, snowboarding, cross country skiing, sledding, golf, snowmobiling, horseback riding, four wheeling, mountain biking, shopping, dining, exploring mountain meadows, waterfalls, and volcanos, wildlife viewing, and more. Here are some ideas; see links below for more information too.
Hike the Pacific Crest Trail in the Goat Rocks
Hike to Packwood Lake and enjoy stunning views of Mt. Rainier
Hike Backbone Lake Trail
Visit Packwood restaurants
Sit on the deck and enjoy the riverfront setting
Go sledding at White Pass
Enjoy the peaceful cross country ski trails
At White Pass, ski the trees on the back side
Horseback riding (see links below)
Treat yourself to a great dining experience at the Paradise Inn on Mount Rainier
Enjoy home cooking and fresh wild berry pie at the Copper Creek Restaurant on the road to the Paradise look out
Swim, raft and fish in the Cowlitz River
Use the private community recreation facilities, including basketball courts, two seasonal pools, tennis courts, horseshoes, and playground equipment for kids, including slides, sand box, and jungle Jim bars
Explore all the waterfalls in the area
Enjoy the colorful alpine meadows during the summer
Day Trips
Explore Eastern Washington and its local wineries and local fruit orchards
Visit Mt. St. Helens and watch it steam
Hike and explore Mt. Adams
River Recreation from Private Riverfront Property
Fish directly from the property
Launch a kayak, raft or tub into the Cowlitz from the property
Horseback Riding:
Diamond S Outfitters
Ashford (7 miles from Mt. Rainier Park Entrance)
Call 360-569-2033 or 253-677-7645 for info.

EZ Times Outfitters
108703 HWY 706, Elbe
Call 360-569-2449 or 866-675-7770 for details

Indian Creek Corral
HWY 12 Rim Rock Lake (5 minutes East of White Pass Ski Area or 25 minutes from Cabin)
Call 509- 672-2400 for info.
www.indiancreekcorral.com
Local Sporting Equipment Rentals
White Pass Sports Hut (360) 494-7321
Check out these other local links for more ideas and information:
Scatter Creek Winery
Destination Packwood
White Pass Scenic Byway
Visit Rainier
Alpine Adventures (River rafting) 1-800-723-8386
Mt Rainier National Park (7 miles away)
White Pass Ski Area (15 miles away)
Pacific Crest Trail
Washington Ski Reports
Gifford Pinchot National Forest
Mt. St. Helens National Forest
Mt. Tahoma Trails Association
Lewis County Tourism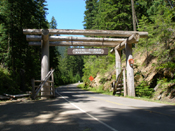 Click to visit
Photo Gallery
for photos of
nearby recreational
attractions &
natural wonders!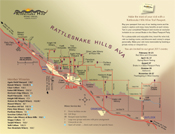 Take a day trip to visit
the wineries of the Rattlesnake Hill Wine Trail
in Yakima Valley
(click map for more info)